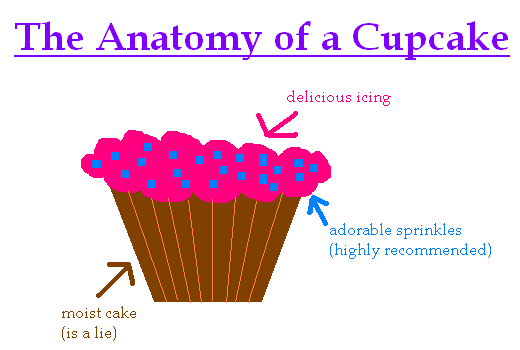 She then went to Evans for dinner and brought a cupcake back for me. Yay.
I'm always glad to spread the knowledge to others. Now to head back to the room, shower, and curl up for a long
winter's
night's nap.
Valentina didn't know what a cupcake was today. Therefore, I drew a nicer version of this on the board as an explanation.